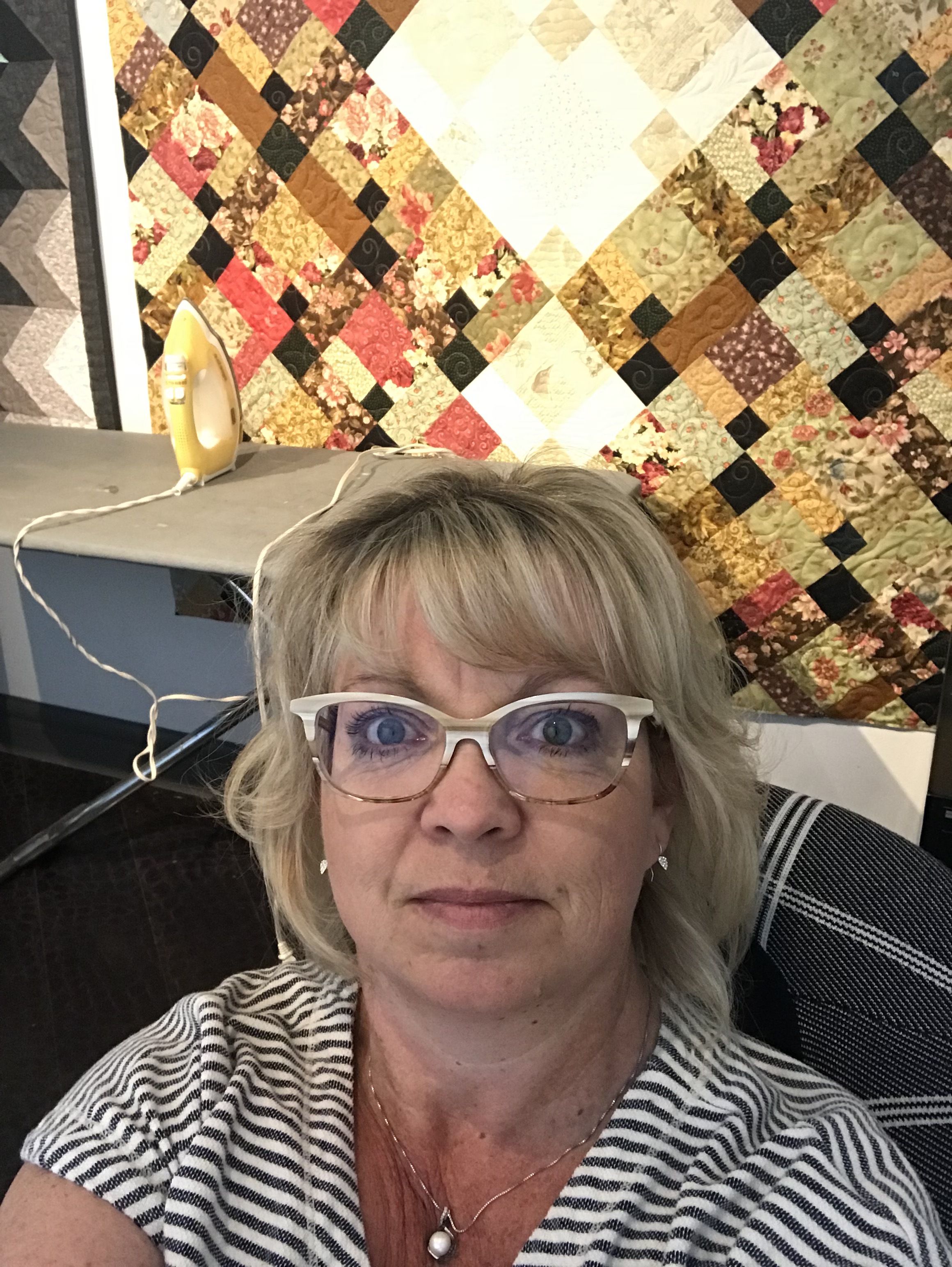 Thank you for visiting my site!
I am The YEG Quilter, Sheila Van Der Linden. I live a beautiful life, with my amazing man, and our glorious kids!
I am intentional about designing quilt patterns that will bless the piecer and the sleeper under the quilt. I love designing and you can buy my patterns on this website soon.
I love to quilt, I love to quilt for other people. I also love to design quilts. I very rarely follow a pattern to the letter. I love the stories behind the quilts, they are so interesting. Everyone has a story, and every story is unique.
I have had an amazing opportunity through the studio of taking classes from world renowned teachers, Joanne Flamand, Claudia Pfeil, Jamie Wallen, Karen McTavish, Judi Madsen, Ricky Tims, Karlee Porter, Lisa Calle, and Jacqueline Dejong. I love to see the different design techniques from each teacher, and this will always be a part of my learning and growing as a quilter.
I now have my own studio in my basement, and I work from home. I like to keep my pricing similar to those in the industry around me. My prices start at $0.02/square inch. If you would like a quote, call me, email me, or message me on Face Book.
Thank you for checking out my website, I would love to meet you and hear your quilting stories!
Blessings, Sheila